EATON DC systems and solutions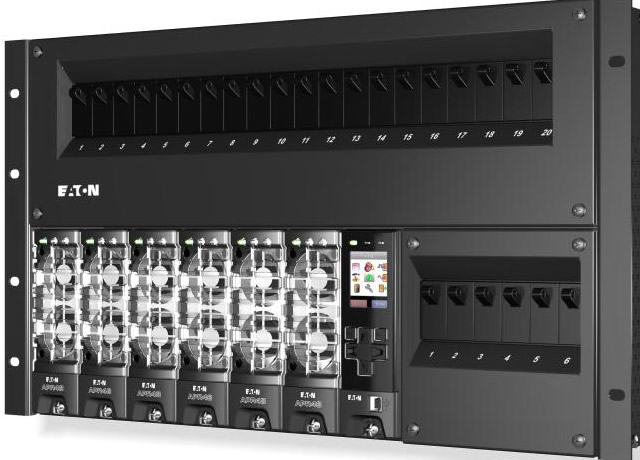 Eaton® recognizes the challenges that are unique to different customers' applications. We have a DC power solution to suit every network application be it telecommunications, data center or enterprise IT.
Eaton's large power solutions for central exchange and large data center environments offer high efficiency and the high reliability of modular design with built-in redundancy and secure, always on-line, battery backup. Our smaller DC power solutions combine innovative flexible modular designs that are highly scalable, cost effective, easily installed and maintained, and compact for space-limited applications like outdoor telecoms enclosures, or add-on power to data center and enterprise IT networks.
Eaton's DC power solutions include fully integrated distributions and battery back up (optional) plus alternative energy hybrid solutions such as solar power. All systems come with intelligent network monitoring and control.
Eaton's outdoor enclosures capability incorporates extensive experience of high quality, optimized custom designs for integration of power and OEM equipment
Eaton DC power solutions catalog
VERTIV DC Systems and Solutions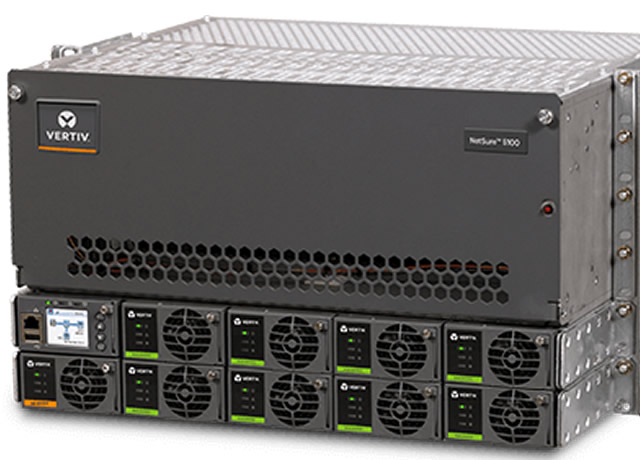 Discretely power critical infrastructure at the edge of your network with optimized management, security, and control. This series of flexible DC power systems is designed for wireless access and fixed network applications offering unmatched temperature performance and high power density.
NetSure 5100 Series DC power systems are designed for deployment in telecom access network applications requiring a reliable and high power density supply up to 600 A at -48 VDC or up to 400 A at +24 VDC (external distribution version). The high operating temperature (+65°C) in conjunction with high operational efficiency has a positive impact on climate system dimensioning in outdoor enclosure applications. This DC power system is designed for insertion into EQ zone 4 compliant relay racks and cabinets.