3 July 2019
Your favorite single phase online double conversion UPSs are now available in 1,2 and 3KVA units. Previously only available in 6, 10, 15 and 20KVA, the new 9E range will be replacing the EDX2000H and EDX3000H giving you better features and better remote management.
Reliability and performance
• The Eaton 9E constantly monitors power conditions and regulates voltage and frequency due to the online double conversion topology.
• Power more servers than most similar UPSs due to a 0.8 power factor.
• Trust a leading manufacturer with decades of experience and high quality standards: CE compliance certified by external agency (CB report from the TUV).
Manageability
• Get clear information on the UPS' status and measurements (load level, battery level, input/output voltage and frequency) on a single screen with the new LCD interface.
• Easily communicate with the UPS through USB, RS232 serial or over the network with the optional network card (Network-M2). Relay cards or ModBus cards are also available.
• Eaton 9E is compatible with Eaton IPM Editions Software which permits to integrate all major operating systems, leading virtualisation environments and cloud orchestrations tools.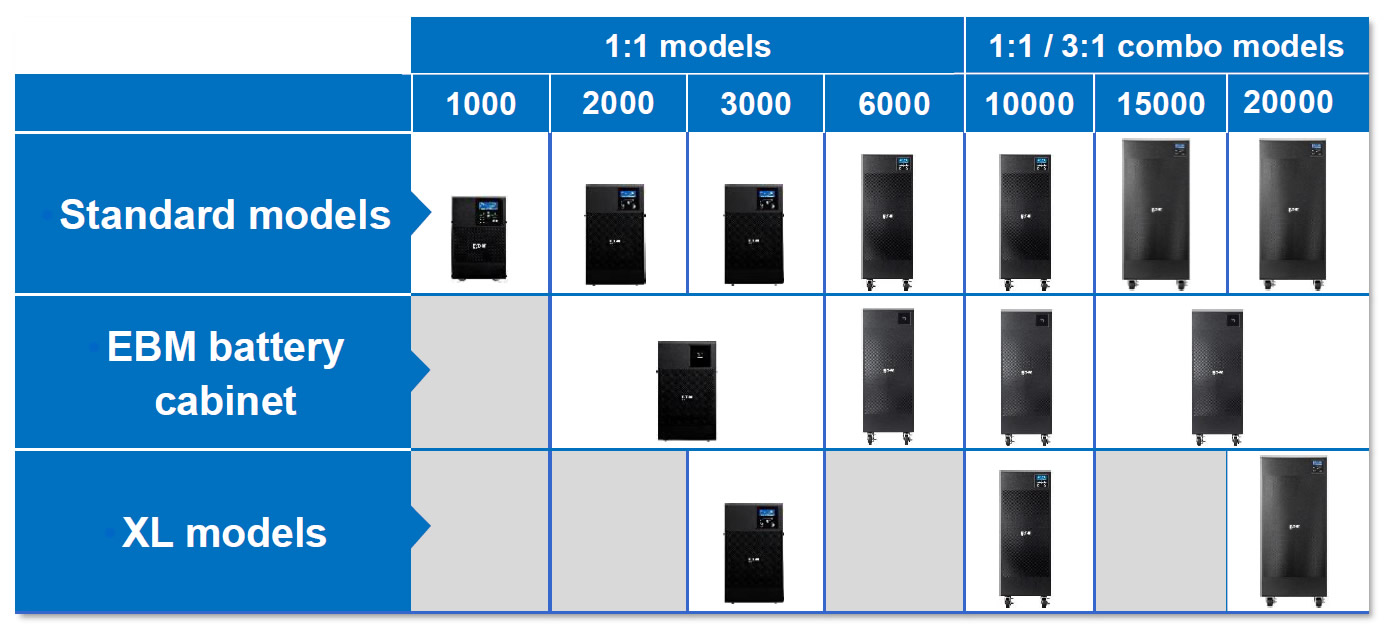 Flexibility
• The internal bypass allows service continuity in case of an internal fault. A maintenance bypass is also available as standard for easy maintenance of the UPS without powering
down critical systems.
• Make your installation more flexible with a combo input (3:1 and 1:1) on the 10kVA, 15kVA, and 20kVA.
• Extend runtime as you like by adding up to 4 external battery modules (EBM). For extra-long runtime, XL models with internal supercharger are also available at 3kVA, 10kVA and 20kVA.
Contact us for more information.
 - Vanguard Powersol Tech Team